Keeping. Brands. Alive.
Hell of a topic for this week blog's post, huh?
Crisis, economic disasters, catastrophes, pandemics. I think you might find familiar most of these concepts. But what they have in common? Well, probably lots of things, but for what matters to us, marketers, what these words have in common is the threat for Brand destruction.
Surviving to any of this unusual, but common, situations is transcendental to companies and its Brand Image. So, let's see what's important for marketers to have in mind when building brands, so that they can surf the crisis wave and survive in tough times.
Surfing the Crisis Wave
Having strong marketing tools when building your brand, will help to be prepared when economic downturns appear.
How do we do this?
Dr. Anthony Miyazaki gives us some must-do actions that you can consider, and we can see some examples of big brands and what they did during pandemic in 2020:
Firstly, Go with the flow, instead of fighting against it. Surf the wave by getting value from products or services you already have, don't innovate with new stuff now.
Let's see what Disney did about this, specifically Disney Animated Studios. They created community by something they were good at: they started teaching their fans to draw Disney Characters under the #DrawWithDisneyAnimation series in Social Media[1]. See more about this here.
Secondly, Be pertinent with the situation. Don't talk about your products, services or brand. Help people to get to know what they can do to survive. You will definitely receive something after this.
Look at CocaCola's strategy: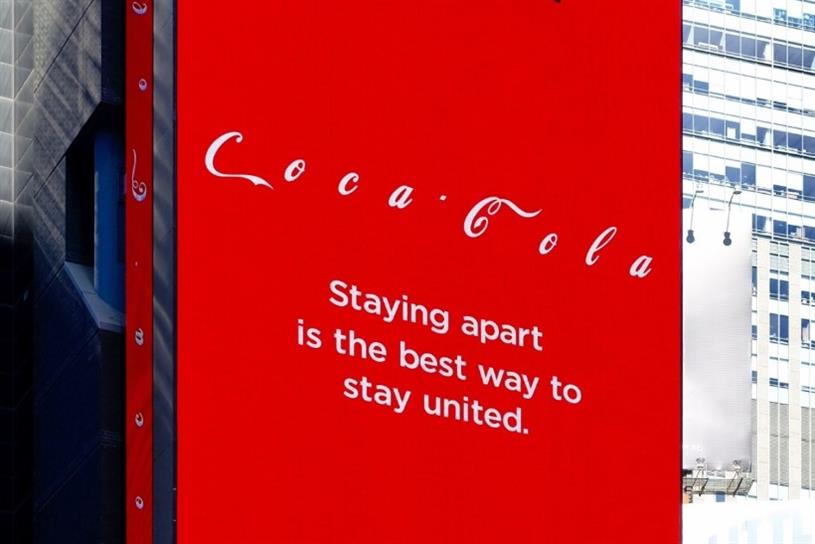 Thirdly, Give to those in need, not your product or service but get involved with part of the community, those that are in a risk group. No matter if they are or will be your customers. You are constructing brand for those who are customers or potentially will be. They'll see your actions towards minorities, or affected groups. They will value it. Let's see what Airbnb did:
Airbnb spotted healthcare workers offering them 100,000 places to stay in different parts of the world. And waived fees for them! Source
The forth action would be Develop and share solutions, new solutions, cheaper solutions and easier solutions. Invite others to join, including competence.
Verizon and T-mobile partnered to give 40,000 phone chargers to US hospitals. By doing this, patients could always be connected with their families or loved ones 24/7 when they were hospitalized.
Google[1] introduced COVID LAYER in Maps so as to show critical information about cases near you, so you could decide where to go in base on this numbers.
Last but not least, Build collaborative communities, based on your current customers and invite others. They probably generate positive consumer creative content.
Uber Eats engaged with the gastronomy community by promoting them. The company gave free delivery or other special incentives to their customers to buy from local restaurants that were having trouble during COVID-19 lockdown.
As you can see many big companies responded to a worldwide crisis in different ways, but all align to this five points Dr. Miyazaki highlighted as essentials to survive…
Are you prepared to surf the crisis wave?
Hope you liked today's "Let's talk about…" topic, I look forward to reading your comments and personal experiences!
---
[1] Reference: https://blog.google/products/maps/navigate-safely-new-covid-data-google-maps/
---
[1] Reference: https://thewaltdisneycompany.com/disney-comes-together-to-support-communities-and-caregivers-during-the-covid-19-crisis/